Acer AXC-603 Desktop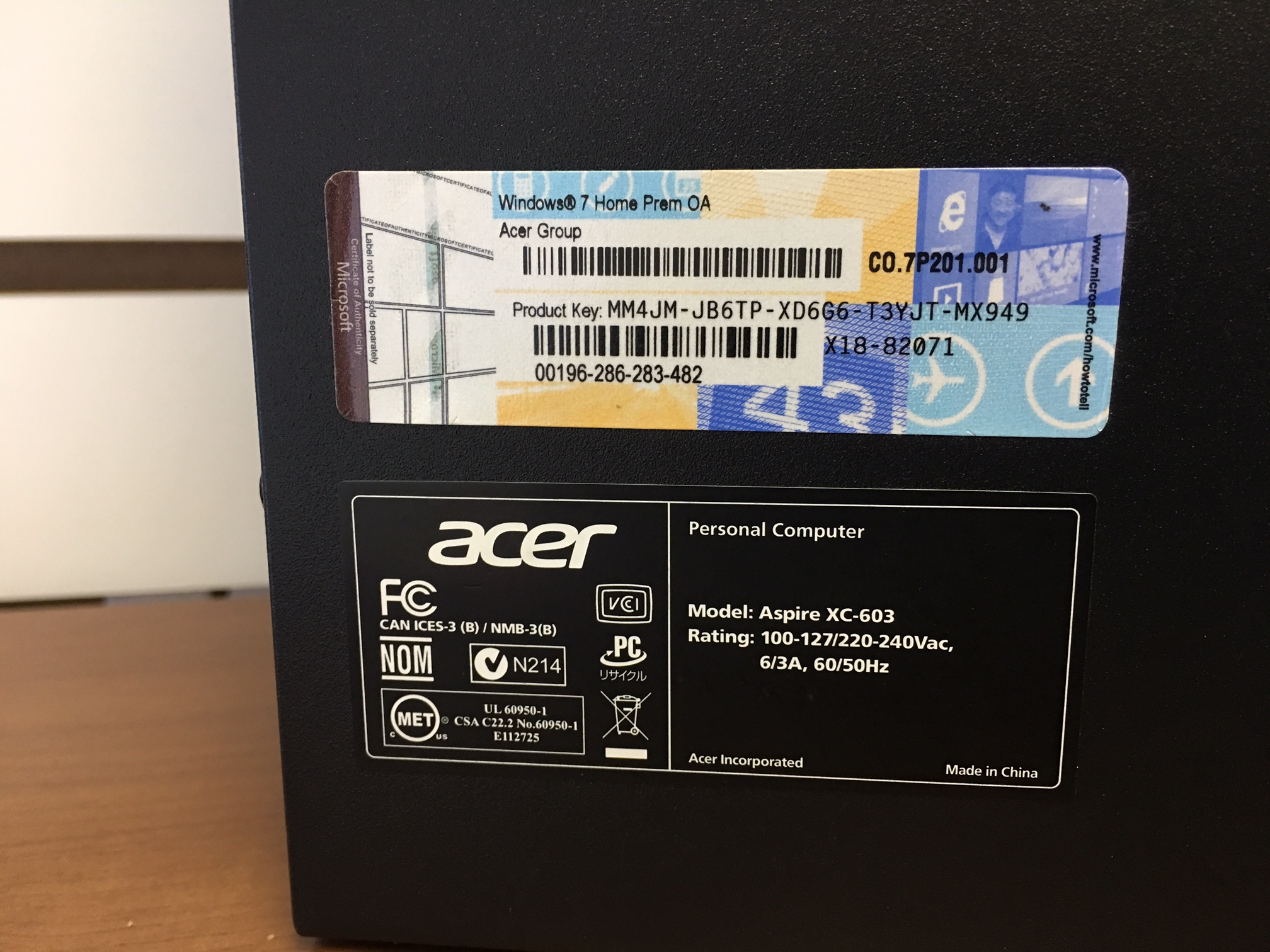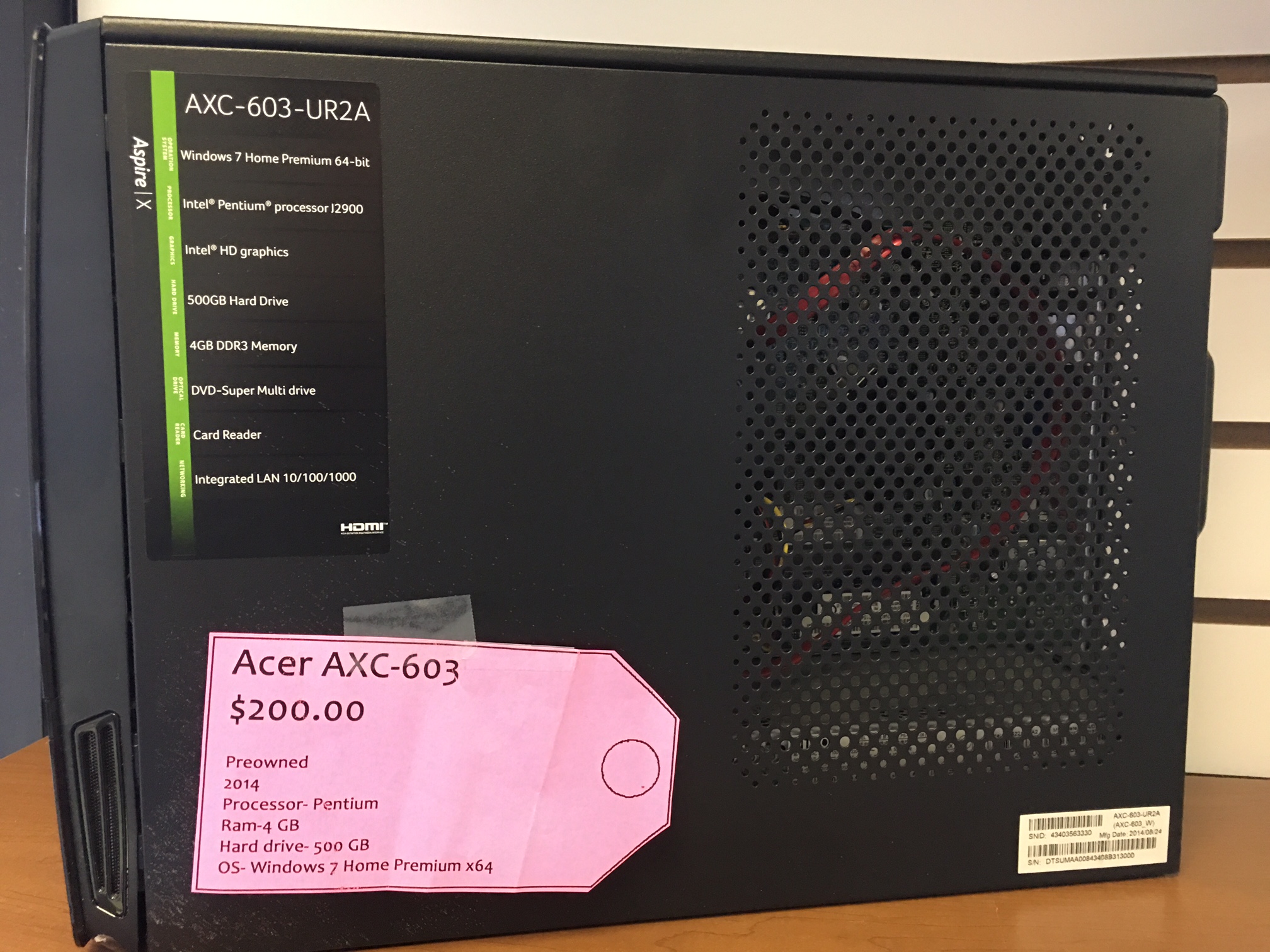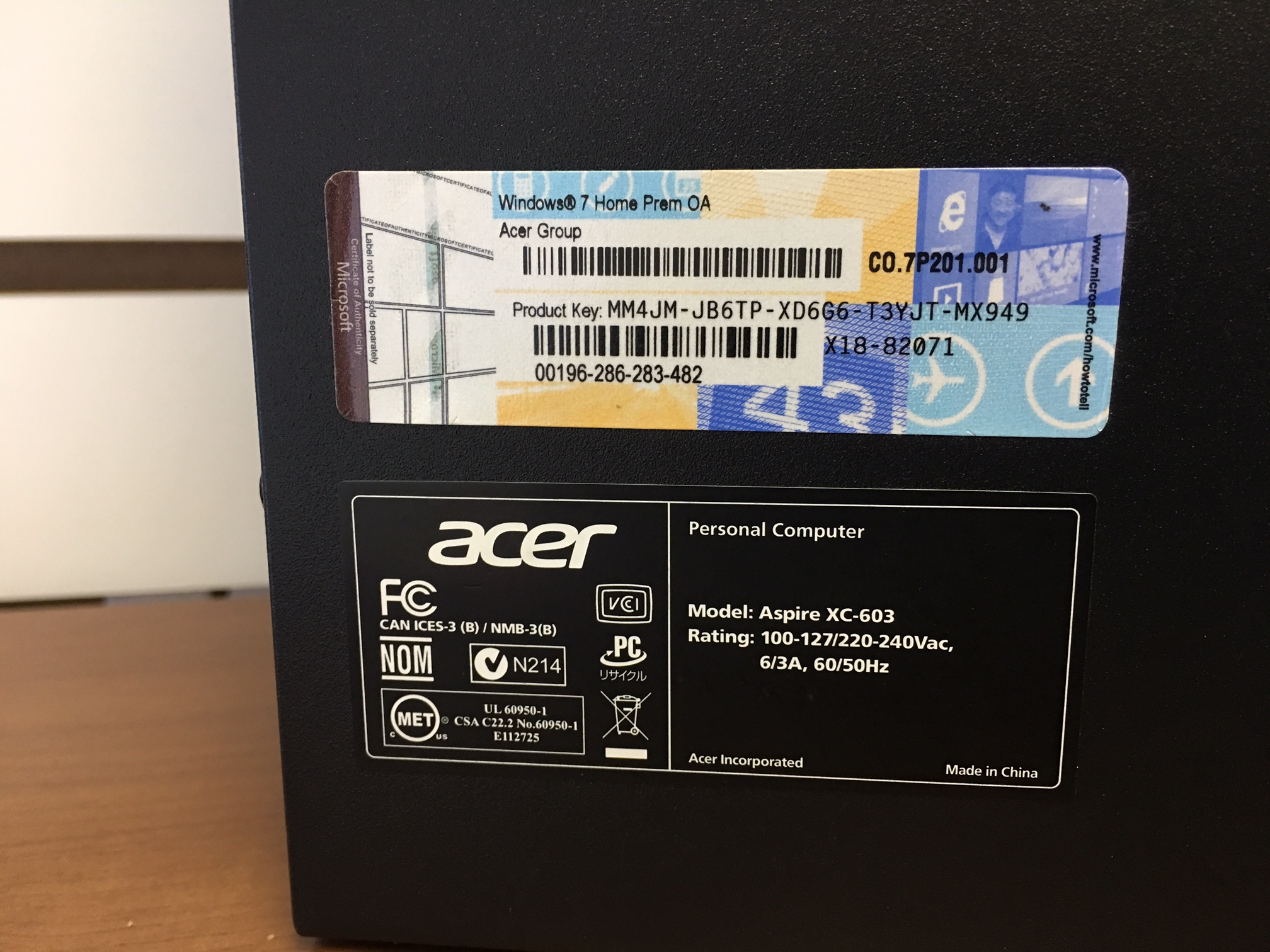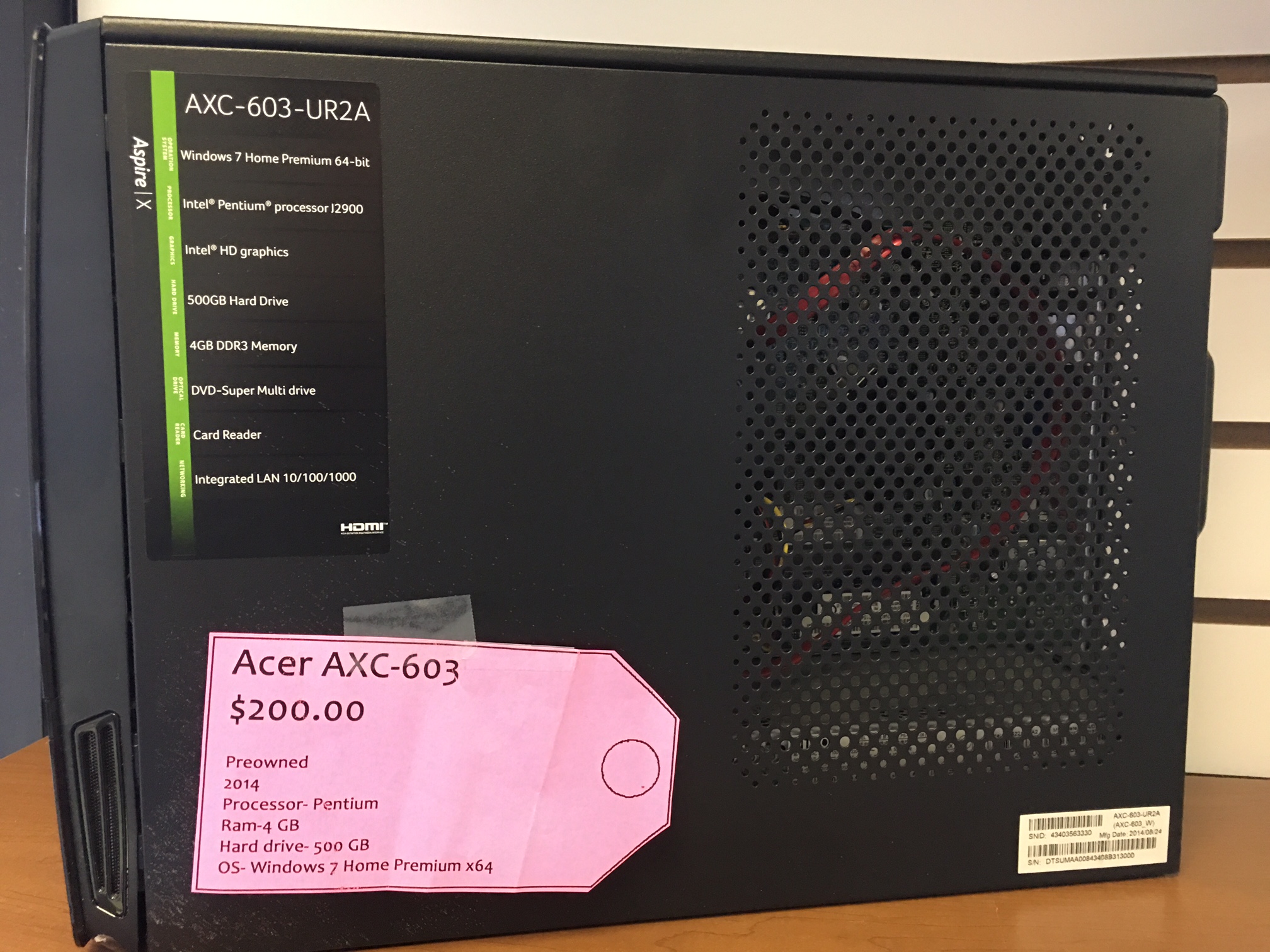 Acer AXC-603 Desktop
This is a refurbished Acer AXC-603-UR2A desktop that is in really great shape. It was abandoned at our shop by a customer who brought it in for an Operating System re-installation. It's a very good computer for the price and would make a great gift for a family member or friend!
Here are the spec:
Manufacture Date: 2014
Processor - Intel Pentium J2900
4GB RAM
Intel HD Graphics
500GB Hard Drive
DVD multi-drive
Media card reader
10/100/1000 Network Card
Windows 7 Home Premium - 64 BIT
Receive 20% off the installation cost when you buy a refurbished computer today!